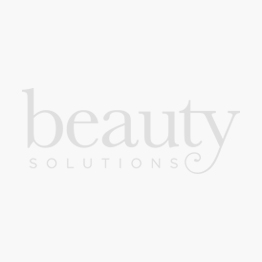 Steps to Summer proof your hair color with ColorWOW
Some of our favorite things about summer (the sun, the sea, swimming pools) can actually be the most harmful for color-treated hair.
If you don't summer-proof your hair color, it could be faded, brassy, dry and distressed by Labor Day.
We've got the secrets for keeping your color wow all summer long.
Summer Proof Your Hair
1)      Get In Shape For Summer
Throughout summer your hair will go up against the effects of sun, swimming, heat, humidity, wind and salty air. Celeb stylist and ColorWOW spokesperson, Giles Robinson, recommends getting your hair in optimal condition before you hit the beach. "Get a good haircut to get rid of split ends and consider making an appointment at your salon for a conditioning treatment." You can also use your ColorWOW Security Conditioner (AED 140) as a more intensive treatment. Robinson says, "Start with freshly shampooed hair and apply conditioner. Without rinsing, wrap a lightweight towel gently around your head to keep it warm and moist. Leave conditioner in hair for 15-30 minutes depending on the thickness of your hair and then rinse. This is a simple way to get deeper conditioning results".
2)      CPF (Color Protection Factor)
You wouldn't think about setting foot into the sun without SPF, so why not CPF? Award-winning product developer and Organic Chemist Joe Cincotta explains that "UV rays produce free radicals in hair which attack its protein, lipids and melanin." This causes big problems for hair, like loss of strength and elasticity, dry, brittle, rough-feeling, porous hair and of course, fading. When it comes to color-treated hair, Dr. Joe adds that "This hair type is already compromised. Exposure to the sun just compounds all the other types of damage". In other words, the damage can be far worse for color-treated hair. You can actually use a sunscreen on your hair, or you can use a hair product that contains a UV filter, like ColorWOW Pop & Lock Shellac (AED 125). Not only does Shellac help protect hair from color fade, but it also is an intense hydrator that helps keep vital moisture and elasticity in hair.
3)      A Pool-proof Way to Cover Roots
Using a typical root cover up while diving headfirst into summer will turn a cool dip into a color drip. Not to mention, one's hidden roots will be on full display. ColorWOW's Root Cover Up (AED 210) is water-resistant, so it will keep your roots covered in the pool, in the sea, in the rain and will even withstand hot, sweaty days – until you shampoo your hair. This one-of-a-kind mineral powder formula binds to hair, without being sticky or oily, making it water resistant and the perfect pool day accessory for your color-treated hair. Also, Root Cover Up will help avoid sticky summer scheduling situations. Maybe your colorist is on vacation, booked solid…or maybe you've planned a two-week holiday and can't get to the salon. Normally this could be cause for a full on root crisis, but not if you have Root Cover Up. ColorWOW not only covers grey roots seamlessly, but is also the only product that can make dark roots look blonde – without peroxide – which has never been done before. Its sleek compact is also perfect for taking along with you in your travel bag.
4)      Refresh Soggy Styles
Whether the heat has you dreading the blow dryer or you're dealing with a soggy style, use a product that will refresh your style quickly and simply. ColorWOW's One Minute Transformation (AED 140) styling cream transforms unmanageable, "undone" and even difficult second-day hair, into glossy, healthy-looking, flawlessly finished style without the shampoo or full on blow out. Giles Robinson says, "Simply rub the cream through hands and then pull through the undersections of hair. Apply whatever cream is left on your hands over the top sections and brush through again. Just by doing this your hair will be defrizzed, your texture refined and your style revived. If you need a little more help, follow the same steps and simply wrap the unruliest sections around a round brush, then give it a quick hit of heat from the blow dryer. There's no quicker way to create a totally smooth, controlled, blown-out look." And it's formulated to never darken or dull your hair color, which is especially critical for keeping blonde its best and brightest.
About COLOR WOW
Color WOW is the first of its kind; a multiple award-winning collection of professionally formulated haircare essentials, which target all of those problems associated with coloured hair. Say goodbye to colour fade, brassiness, dullness and even root regrowth, thanks to their innovative range and revolutionary product, the Root Cover Up. Developed by renowned beauty innovator, Gail Federici and legendary hairdresser John Freida, Color WOW's range of high-tech formulations and colour lasting ingredients will keep your hair effortlessly healthy and help prevent any further damage.Color WOW will keep your hair colour looking like you have just stepped out the salon with its range of Color Security Shampoo and Conditioners, their correcting and perfecting Brass Banned Mousses, and their absolute must-have styling products, which include the time saving Speed Dry and their crystallite shellac Pop & Lock guaranteed to make your hair gleam and glisten.